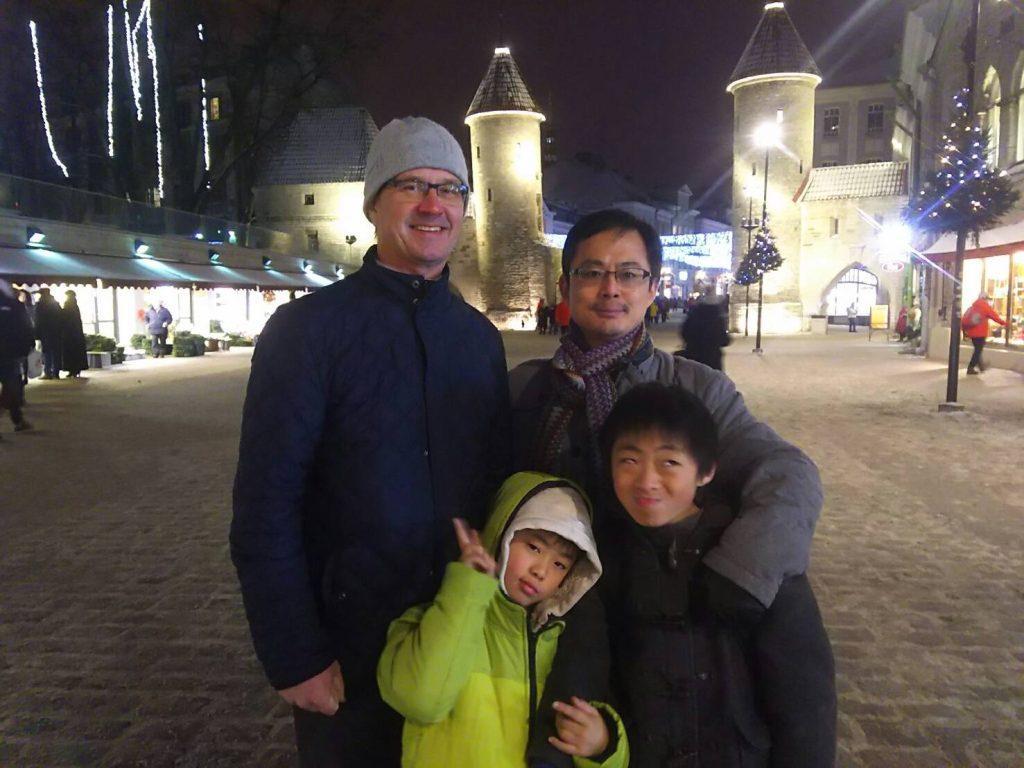 The above photo was shot back in Christmas season of 2018 in the Old Town of Tallinn, Estonia. Dr. Ross, myself, and my two young sons. Yep, it was damn cold and beautiful.
Today we at eHealth Unit of UM Faculty of Medicine had a good hour-and-half tel-conference with Prof. Dr. Peeter Ross at TalTech's Department of Health Technologies, the mastermind of numerous digital health projects in Estonia. We learnt so many things from Prof. and now ready to implement it in our collaboration plan. Thanks much, Peeter!
We are preparing a grant application for ERASMUS+ capacity building collaboration. The Unit had successfully received the grant in the past, so this is the second round with a bigger fund. When we needed to spot some universities in EU with which we can learn advanced digital health technology and implementation, Estonia surely popped up as the first candidate. As I've known Peeter for 7 years or so, since I was still at Keio University FoM, I contacted him again. I used to visit his TalTech (Tallinn University of Technology) department to meet lots of energetic folks and talks. He was so generous once again, and keen to get involved.
We are going to keep polishing our grant proposal until the deadline of early Feb. If we ever successfully make it, we'll exchange a group of academics back and forth to learn each other's digital health projects, specific technology to put in, and local circumstances and ways to adjust them. Can't wait till I'll visit beautiful capital of Tallinn and TalTech campus, where cool things are always happening. It'll be my 4th? 5th? trip to Estonia!