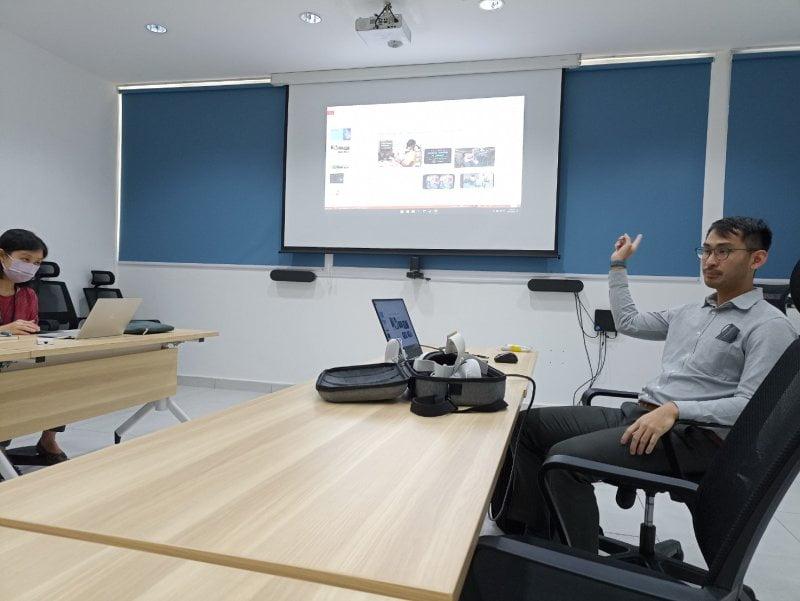 This afternoon we were privileged to have Mr. Samuel Choo, who is founder of Kyalio, to talk about the company's products and discuss for potential collaboration with UM eHealth Unit. They created an impressive line of VR training software for surgeons and medical students. In the field of internal medicine, too, they successfully implemented software that educates med students about diabetic patients.
After introducing each other's projects in the past and ongoing, we had a lively discussion for potential collaboration. Our VP (virtual patients) application, for example, can be enhanced by Kyalio's dynamic, interactive VR technology. Let's be looking forward to working together!
Thanks much for your time, Samuel!