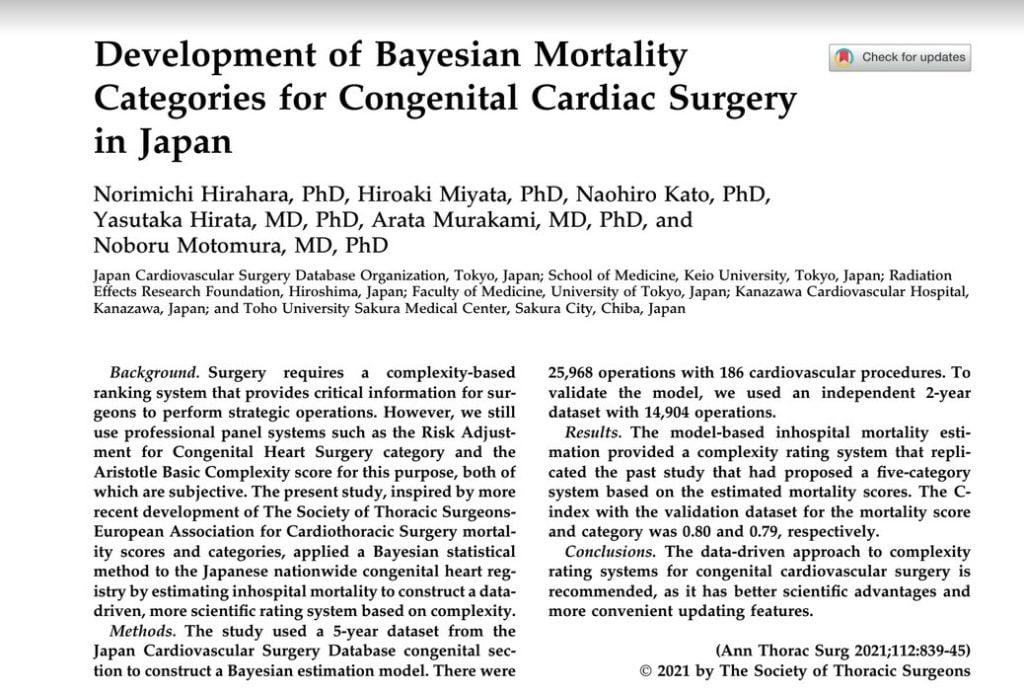 Today I and my colleague at eHealth Unit met a PhD student of UM for his possible dissertation related to clinical registry. Initially, the student and we planned to meet physically in-person, but later changed the plan to the online one. Yep, time has changed.
He is keen to do something about registry but doesn't yet have specific topics. So I briefly described 3 different perspectives of the registry-related research to see if one of them would fit into his interest. I used my work back in Japan especially with NCD (National Clinical Database of Japan) as a reference. This registry stores more than 150 million CRF data points annually, and is literally the "all-Japan" surgical registry that covers about more than 95% of all surgical operations in Japan. Afterwards, I forwarded 5 typical NCD papers to him that I co-authored in for further readings.
The 1st portion I explained is about "making" of the registry. For a dissertation, he could describe how a certain registry is built according to past research, certain theoretical frameworks, variable choices, stakeholders analysis, and so on, all of which are probably found in computer engineering literature as well.
The 2nd type is about "analysis," where he could use a bit of advanced, edgy analytic methods on the data so that they give some new values to the world of registry. Back in Japan, we used Baysian statistics and propensity-score analyses, in addition to good old multi-variate logistic regression. The reviewer could positively accept such a PhD work if the analyses are new with added-values.
The 3rd perspective is about "bigdata" itself, where he could add new values as the data is so big with more than 200 or 300 variables in each case so that he could combine certain ones and produce new discoveries that few researchers have done before. That's the power of bigdata, man. As one, I co-authored a paper where we collected a fairly good number of patients with quite rare, difficult operative procedures (hepatopancreatoduodenectomy) so it had a good explanation power.
The PhD student will take several weeks ahead, to tackle on the papers I've sent and dig more into references to think over if he could come up with a good dissertation topic or two. Then he might be my first grad student to supervise. Let's see.