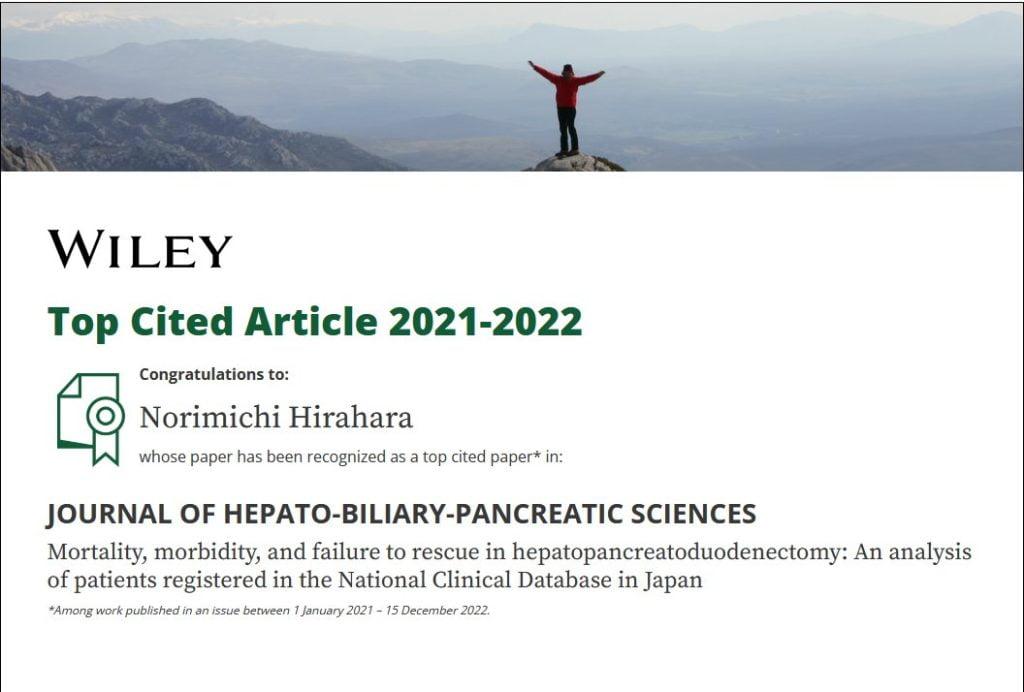 The publisher just sent me this certificate (?) to notify it's been one of those well-cited articles during the time. I'm glad to know that.

It actually was the final work of mine back in Japan, so kind of memorable. I started working on that while I still belonged to Keio University Faculty of Medicine, but finished co-authoring the paper while I was waiting for Malaysia to lift up its Covid-19 restriction on the boarder. At that time I was in Kagawa prefecture, far away from Tokyo, to live in a (sort of) monastic life at a huge temple, together with my family. I still remember to edit the final transcript of the paper in a huge, deserted Starbucks.

Much thanks to Dr. Prof. Endo sensei, who is the PI of this study and first author of the paper! Man, I've gotta accelerate the speed of developing a good clinical registry in Malaysia, just like NCD in Japan, which made us possible to write this good paper.